How can we use Bakery Packaging in other Gifting.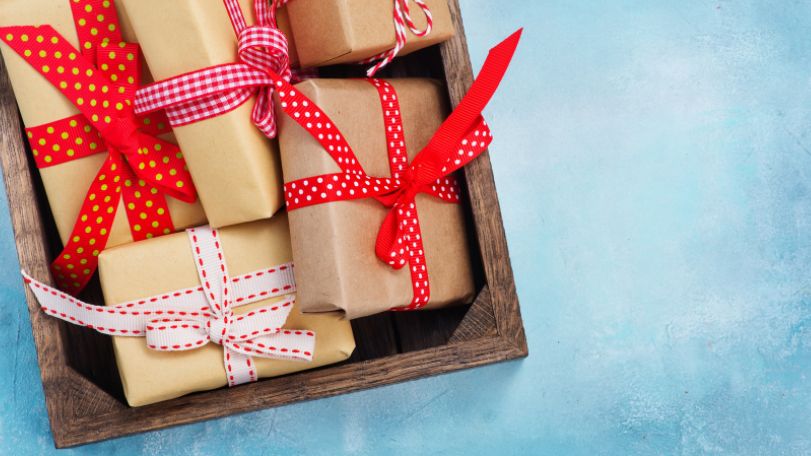 There are many different types of packaging boxes to choose from when you need to wrap edible goods, including cupcake boxes, candy boxes, pastry boxes, or donut boxes. Do you know, the bakery boxes come in handy and look unique and different? That's the reason they can be your go-to solution when you are seeking in the market for packaging boxes. 
Bakery boxes are created to hold freshly baked products like cakes, cupcakes, donuts, cookies, and other goodies. Also, there are plain boxes and windowed boxes for larger cakes and cupcakes, designed to let you see the contents while protecting and showcasing its contents.
Bakery packaging supplies are meant to be decorative and functional at the same time. One should make the packaging box attractive by putting some colors, glitters, shapes, and textures. 
The best reason to use the bakery packaging supplies is that they keep the product fresh and protect it against unnecessary damages that might occur while transporting. 
When it comes to bakery packaging, different forms of supplies are used. They are listed below. 
Bakery Boxes makes the perfect pair for packaging:
Bakery packaging boxes are of standard size, and that can withhold cakes, cupcakes and also works well for hamper-gifting.
These types of bakery packaging resources are perfect for cookies, pies, and desserts. Although bakery merchandise isn't at once visible while packed in cardboard boxes, they nevertheless cause them to be attractive. Bakery boxes are supposed to be used for baked goods. 
In this manner, these boxes shouldn't be airtight so that the product will live sparkling for long. When you're ordering the bakery boxes for packaging, you want to pick out the right sizes, which might be larger than the items that you will place inside them. 
This helps you to have sufficient room to beautify the baked goods without stress if the designs could be ruined.
Cake Boxes:
In recent years, the demand for cake boxes for wrapping gifts has increased a lot. People are not only preferring them to surprise their dear ones on their birthday/anniversary but to pack other goodies. For example: surprising your friend with their long-time dreaming watch packed inside the cake box is beyond expectations. They will totally love this idea of yours and remember it for a longer time. Additionally, you can add glitters, sparkles, and stickers to the cake boxes also- just to add your personal touch. 
Hamper Boxes:
How about making the festivals a bit more exciting by packaging the gifts in the hamper boxes. It sounds confusing; let me explain to you. 
Well, hamper boxes consist of at least 4-5 boxes, how about using those boxes to pack your stuff, in a jar box pack some accessories for your sister, in the cake box about surprising your grandfather with a new t-shirt, he totally gonna love it!
In the remaining boxes, pack some of your family's favorite things and dazzle the occasion; a brownie box might be a good fit for jewelry. 
Pizza Boxes:
These days, it has become a trend to give trendy clothes on birthdays. So, if your friend's birthday is around, wrap the shirt in a pizza box, decorate it with ribbons and some glitter stuff, and present it to them. For a while, they might think you have brought a pizza as a gift for them, but when they open it, they will be amazed at your idea of presenting gifts. Totally unique and customized. 
Serving Tray:
Party tonight, and looking for the right accomplice to glam up the night. How about giving the serving tray your personalized touch. Decorate them with cool stuff or keep it like them. 
Decorative serving trays make everyone praise your creativity. 
Cake plates:
Searched everywhere but could not find anything to decorate that blank wall with? Then it's time to show some creativity. 
Take these cake plates and draw something colorful, maybe a cartoon, or anything which you like. Paint it and stick them to your wall. Make sure to create a pattern when you are sticking them on the wall, it really looks nice, and you will applaud yourself. 
Spoons:
Going to a picnic and looking for the right cutlery that is strong and eco-friendly, wooden spoons should be your go-to choice. They look stylish and make the perfect pair for the picnic. Get your hands on wooden spoons today, and make your picnic hassle-free. 
Add a touch to your Gift Packaging
When we speak about gift packaging, it doesn't necessarily imply that we're talking about birthday/anniversary gifts.
Gift packaging also can be used for bakery items and especially for hamper boxes which can be perfect for vacations like Christmas and Valentine's Day. 
The gift packaging supplies and boxes can be manufactured from plastic or cardboard. When it comes to the price, these sorts of packaging materials are more steeply priced as compared to the alternative two cited above. The fancier the box is, the more luxurious it will likely be. 
One of the sought-out present packaging resources is straw baskets. Many human beings love them due to the fact they make appealing gift packaging materials.
So, choose your bakery boxes wisely, as it is an excellent form of delivering your products to someone.